Hey, I'm Martin, 29 years old Slovenian guy.
During my life in Lithuania my everyday was mostly based on three things: volunteering in the youth center, traveling and socializing with other volunteers. In this short article I will mention a little bit about all of those.
I was a volunteer in Patria, more precisely Vartai (youth center), where I met so many amazing people. I still vividly remember doing various things there. One of them was organising events, for example Slovenian evening where I presented my country during vairious activities (quiz, music, food,… ) and I will never forget my last trip that I organised, it was a train ride to Marijampolė with youngsters where we had 'grafiti tour' and pizza time. Not to forget about the three camps that I was involved in and everyday regular open evenings playing board games and socializing with youngsters… They gave me a reason and motivation for my volunteering time. I also spent a lot of time in Patria's place in the office with my 3 Vartai collegues. From the first day right away I was feeling really welcomed by the whole Patria team, one of my favourite memory was our first trip in November (team building) to Lithuanian sea side.
Regarding the traveling, what can I say, I'm proud of myself that I have visited more than 40 cities throughout whole Lithuania and experianced Užgevenės festival, Midsummer and much more. Even as a volunteer, with a bit of saving and ingenuity, I managed to discover a lot. I have achieved my plan of visiting all of the three baltic states + Warsaw, Gdańsk and Helsinki.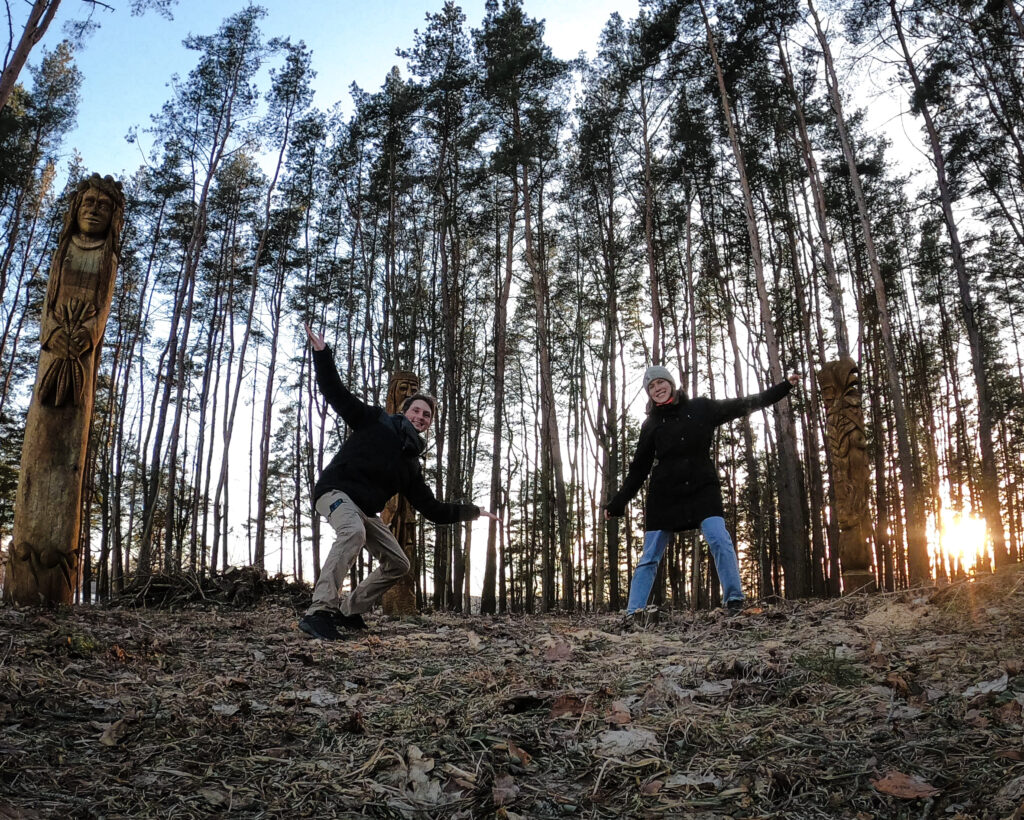 During this eleven months I met many international people and made some friends with whom for sure I will stay in touch… I especially liked that each month coordinators from Patria organised a meeting with a different topic each time, where all of us volunteers met and shared experience.

In the end I would like to mention that I'm really glad that European Union made it possible for me to spend almost 1 year in Lithuania, in the picturesque city of Kaunas. It was one of the most interesting experience in my life since living in a different European country was my long term wish and I am thankful for Patria team for professionaly carrying out the project. 💛💚❤️

"Lepe pozdrave iz Slovenije!"
Martin